여성 패션잡지 코스모폴리탄 "China's Biggest New..."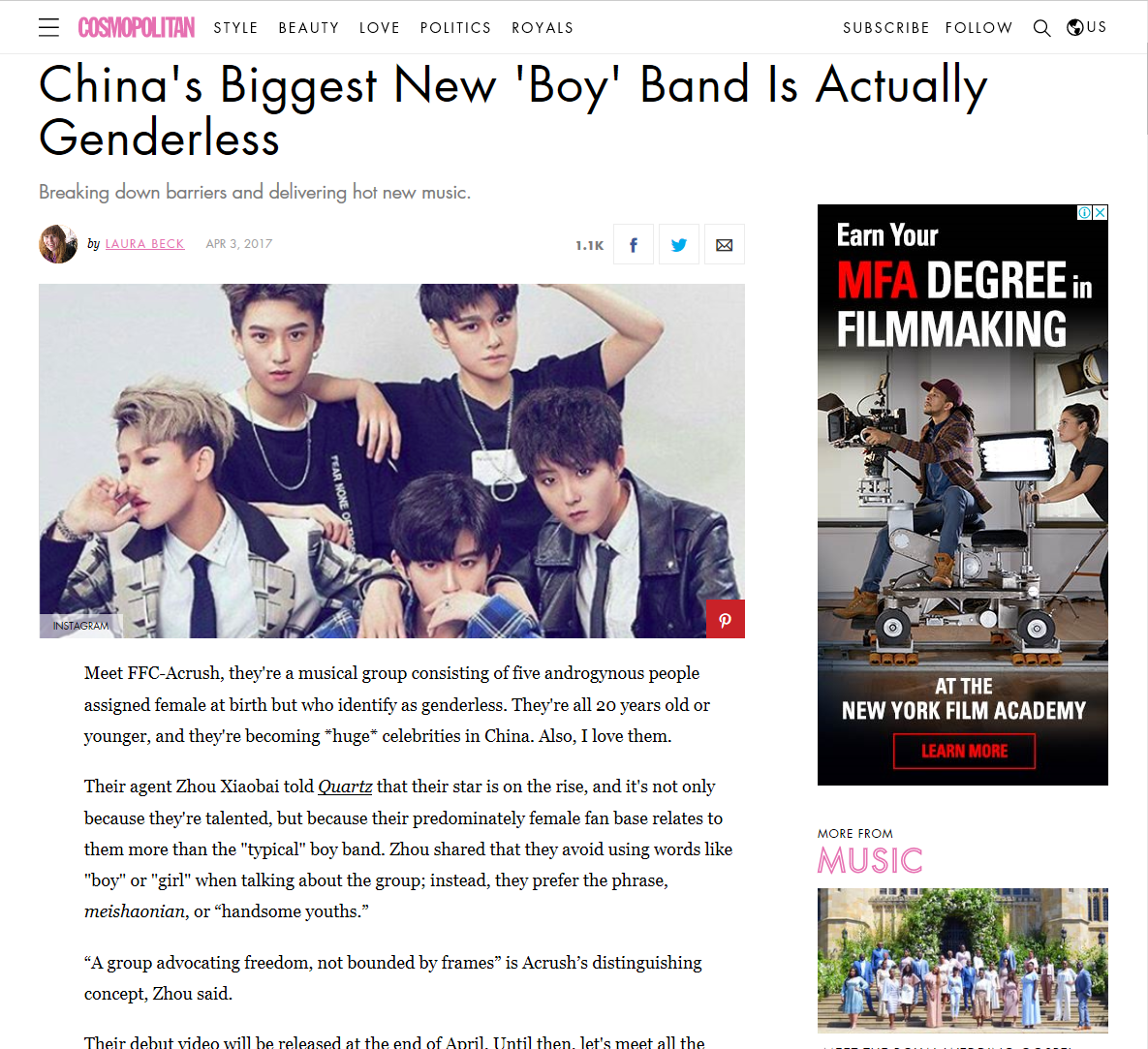 Meet FFC-Acrush, they're a musical group consisting of five androgynous people assigned female at birth but who identify as genderless. They're all 20 years old or younger, and they're becoming *huge* celebrities in China. Also, I love them.
Their agent Zhou Xiaobai told Quartz that their star is on the rise, and it's not only because they're talented, but because their predominately female fan base relates to them more than the "typical" boy band. Zhou shared that they avoid using words like "boy" or "girl" when talking about the group; instead, they prefer the phrase, meishaonian, or "handsome youths."
"A group advocating freedom, not bounded by frames" is Acrush's distinguishing concept, Zhou said.
Their debut video will be released at the end of April. Until then, let's meet all the members!
https://www.cosmopolitan.com/entertainment/music/a9220620/ffc-acrush-genderless-boy-band/